This time we got to run around and have a lot more fun than at the wedding in Utah.

Unfortunately... my camera hasn't been working well since Moab a couple weeks ago. So there is a lot missing. Hopefully I'll pull some better pics from others. and be able to post them.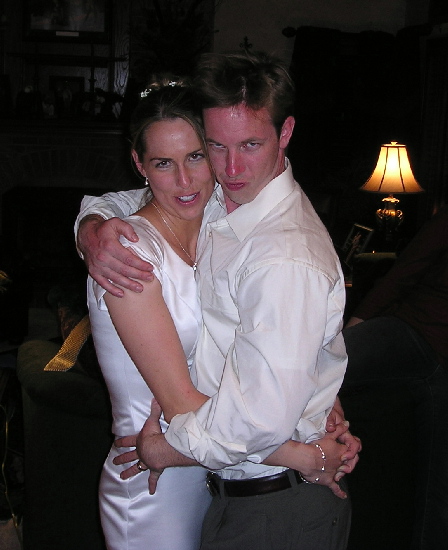 Is this being in love?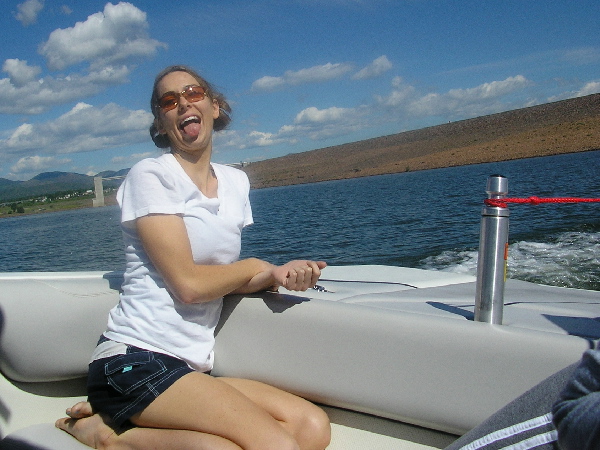 Waterskiing is always fun.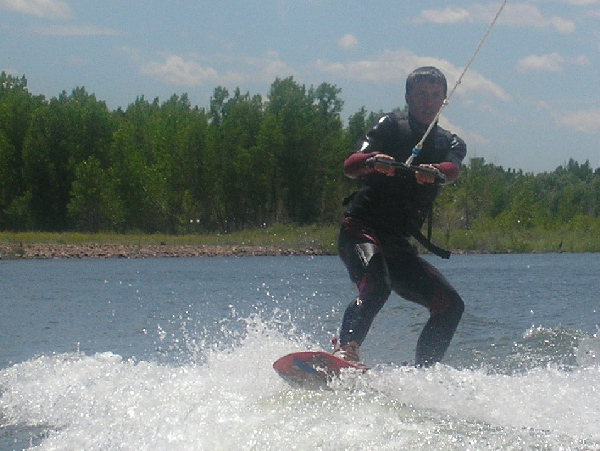 We'll have to wait for others before we get any more good pics.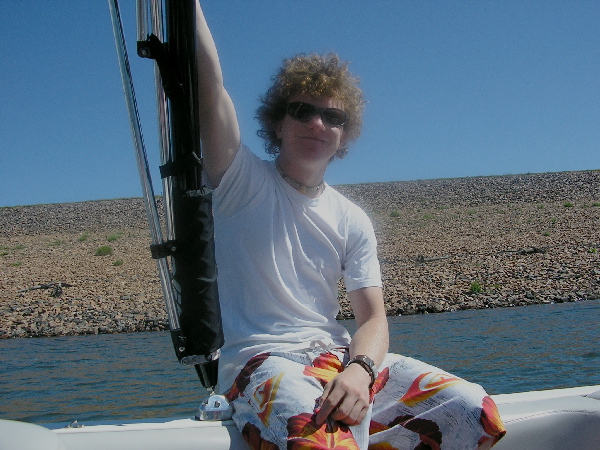 My Mom has been planning this reception since January. We have a great backyard, and have thrown a dozen receptions and other events there, always perfect weather, never any rain, never cold (except in winter), and everything else that makes for a perfect event.



This time...




Everything was perfectly arranged...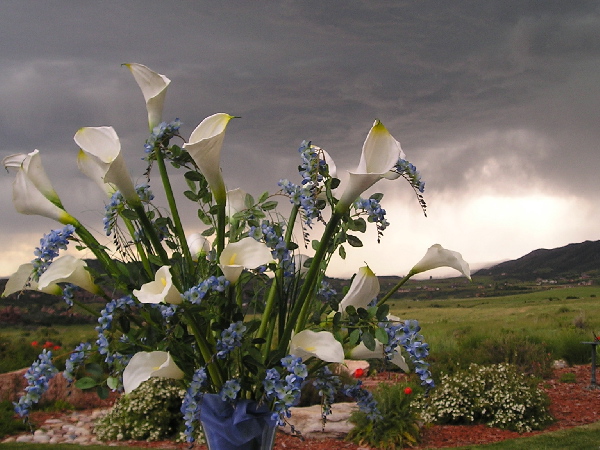 And just as people started showing up, the rain came in as well.



If I hadn't been helping rearrange everything for plan B, I'd have shot a picture of the two perfect rainbows that accompanied the showers. No worries though. My Mom is sharp, fast, and can think on her feet. In less than 15 minutes, we had everything moved inside and looking like it had always been planned that way.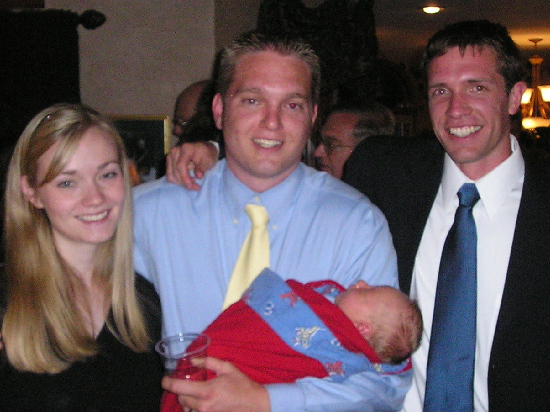 Shonn and Tisha with their second kid. Shonn's an accountant, and they named their kid with the initials I.R.S. Scarry huh? Shonn want's people to fear the kid.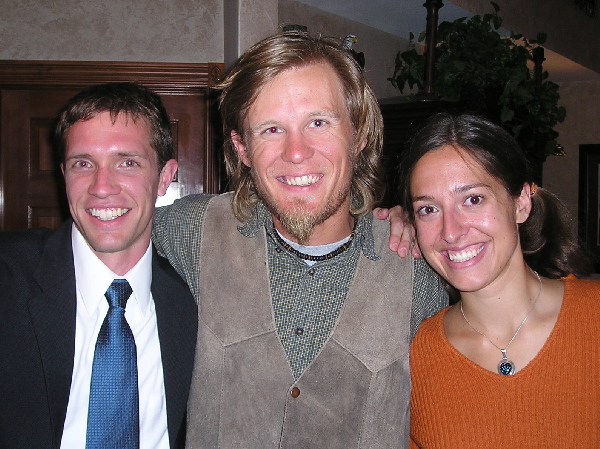 Dave and Alyssa dropped by. It's alwasy good having frineds from way back in elementary school.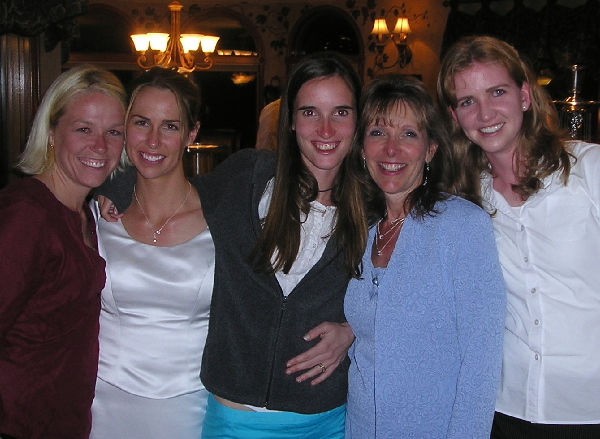 Andrea, Erica, Rachelle, my Mom, and Amber.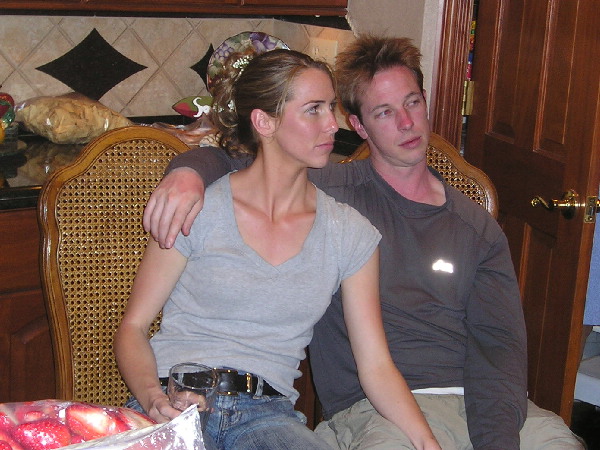 Then it was all done, and the suits and dresses were replaced.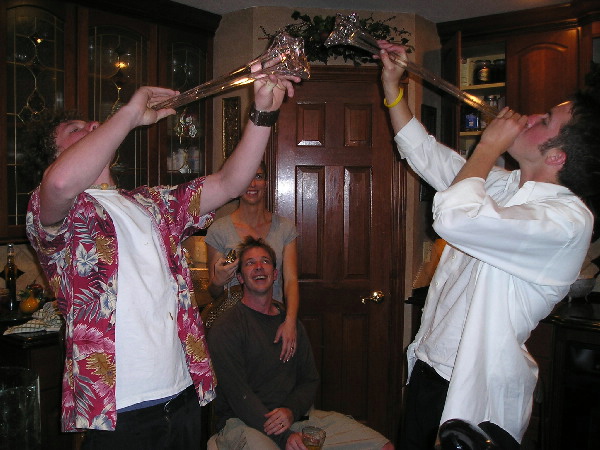 Trevor and Reagan started seeing who could do the most stupidest stunt.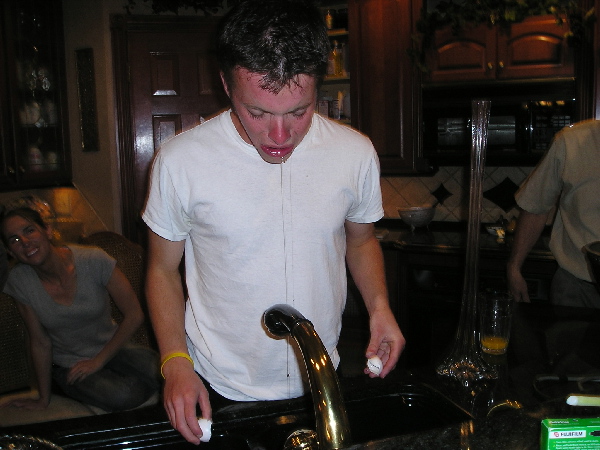 Reagan won that contest by downing a raw egg.

And that's all for now

If anybody else posts anything, I'll link to them down here.

* * *