Colorado reception here.

They were married in the Timpanogas Temple, and we threw the reception at my uncle's place. I haven't rounded up anybody else's pictures, but these are worth posting.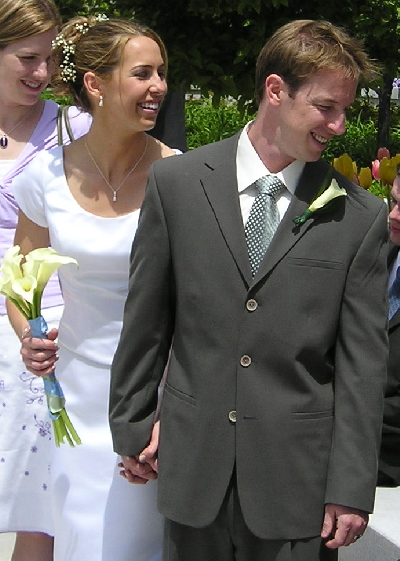 Laughing



Everybody else was shooting the traditional pics of the two of them, so I figured I'd take other shots, and get normal pics from others.

But first we have to go back to the night before the wedding.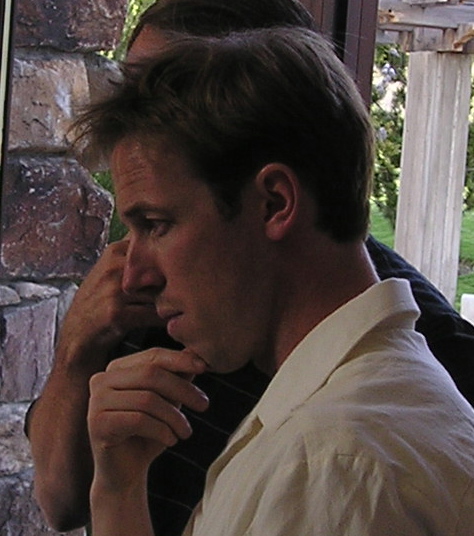 Greg Thinking



I almost called this shot "second thoughts," but that would be totally inaccurate. Greg and Erica fit together so well... I don't know if anybody who knows the two of them have had any second thoughts, least of all Greg. But him and my Dad were talking about something, and it must have been serious. I couldn't pass it up.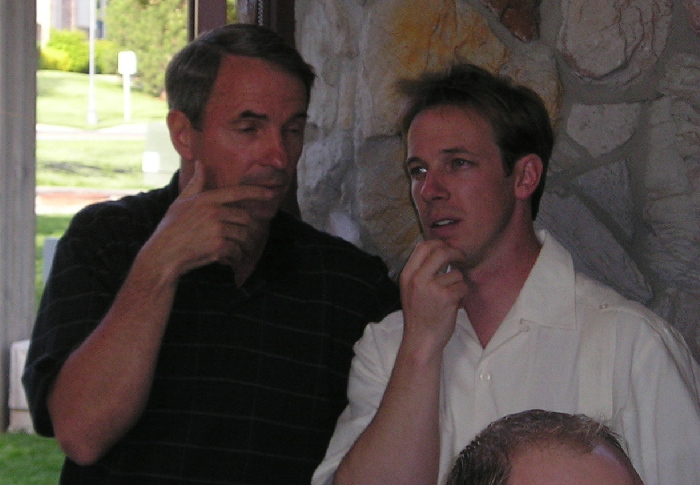 Greg in Training



They must have reached some sort of conclusion.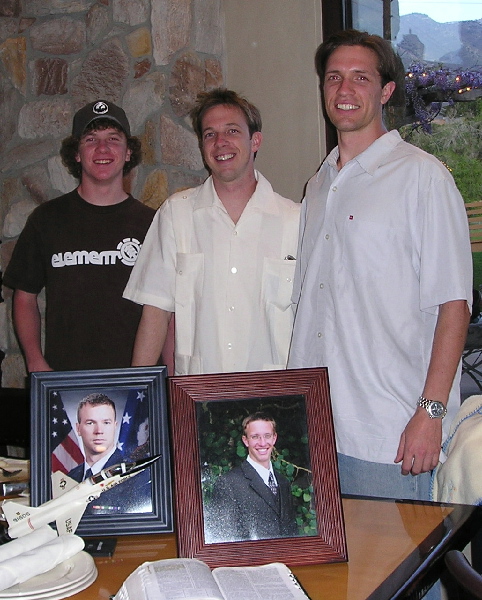 Trevor, Greg, myself, and we have Justin who couldn't get away from his first weeks in Pilot Training, and Brandon off in Mexico.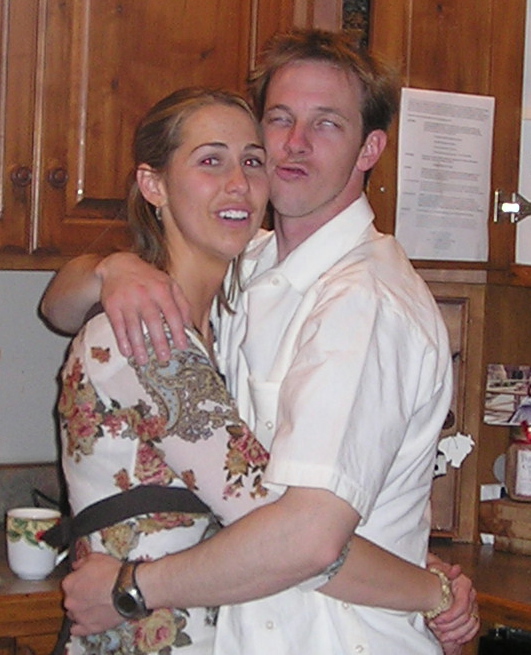 True Love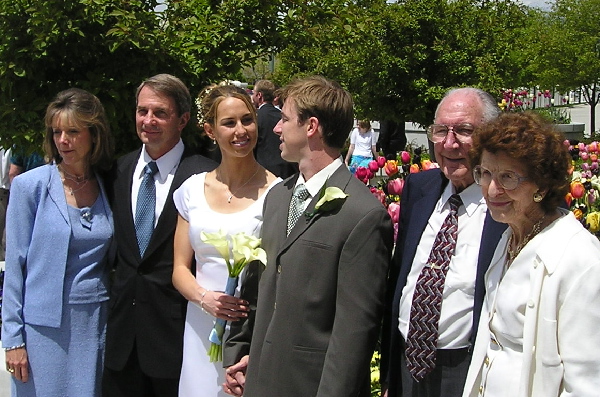 Generations



Our parents on the left, and my Mom's parents on the right.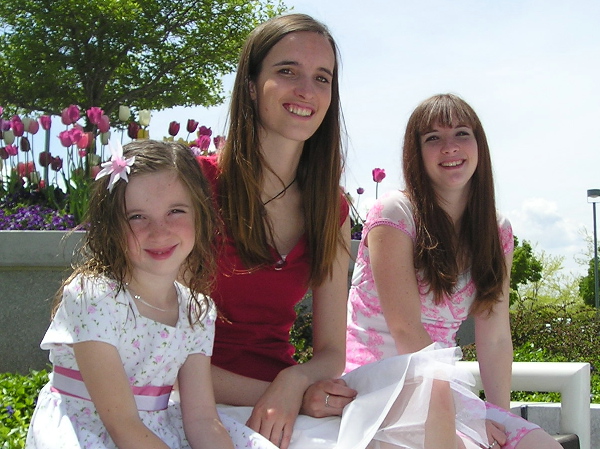 Shannon, Rachelle, and Alex.



Three of our five cousins in Provo. They've almost become like sisters while Greg and I were at BYU. Fun though.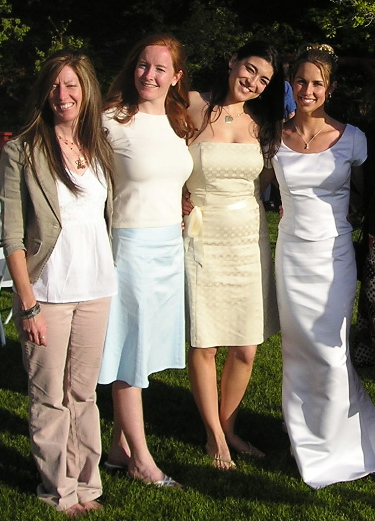 Erica has the most diverse range of friends of anybody I've met. Diane is as blunt as they come, and hilarious. Laura is unassumingly congenial, spent a couple years on Wall St., and is currently living on a boat on the coast outside Seattle. Jackie is working on 3 movies in Hollywood, playing the part of the animated seductive latin temptress, and never seems to step outside the part. Rachel wasn't in this shot, but is the most informal girl around, finishing her degree in Physics.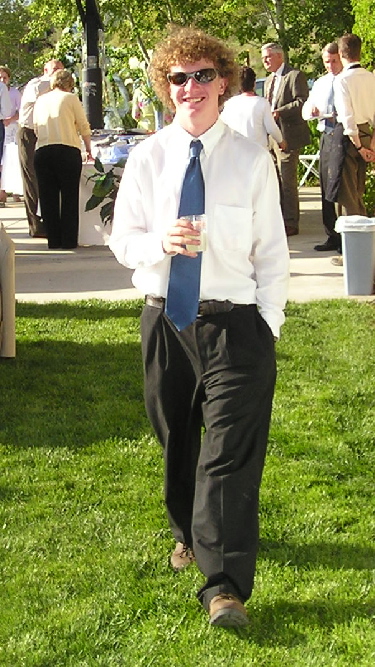 With a swagger like that, you have to wonder what he's been up to.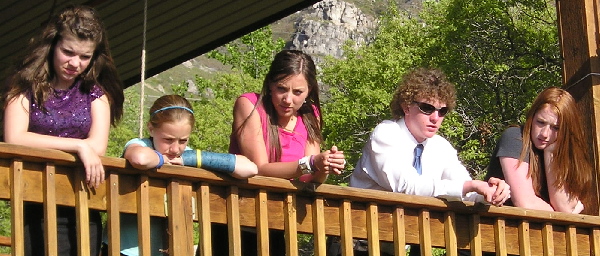 It wasn't always exciting for everybody.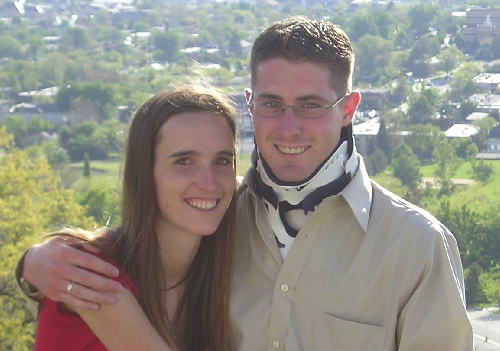 Rachelle broke her boyfriends neck back in February. She pulled him up skiing, and he took a bad landing off a pretty big jump.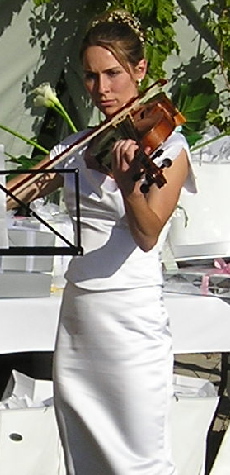 I'm not sure how many girls perform at their own wedding, but the duet with Jackie went well.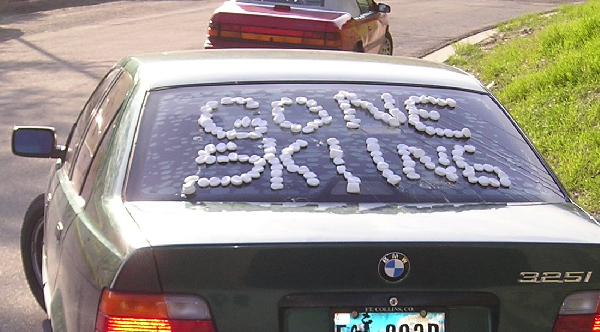 "Just Married" would have made them sick. We thought this fit better.





That's that for the wedding. We got to run around a bit before and in between all that. Its not every day you get to see this.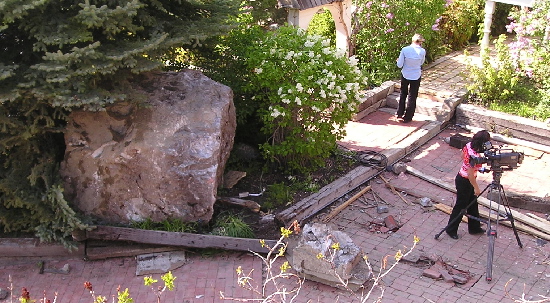 That huge boulder on the left (compare to the size of the news girls), plowed right through this house just a couple streets away from my uncle's place.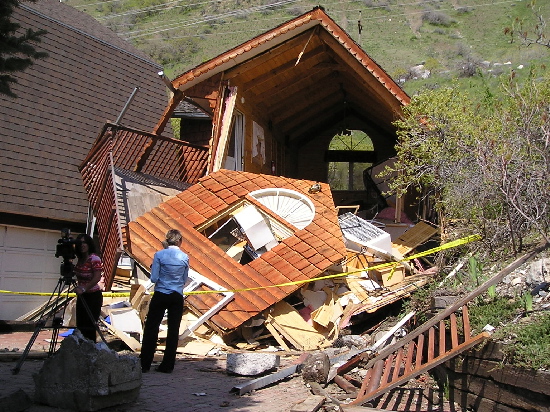 We ran several hundred yards up the side of the mountain that this boulder rolled down from. It started rolling from a cliff band a few miles away at the top of the mountain. The trenches that it dug as it rolled down were HUGE!!! Long 20+ yard trenches torn out of the ground, followed by a 50 yard gap while it was flying and spinning in the air before launching again. Unbelievable energy.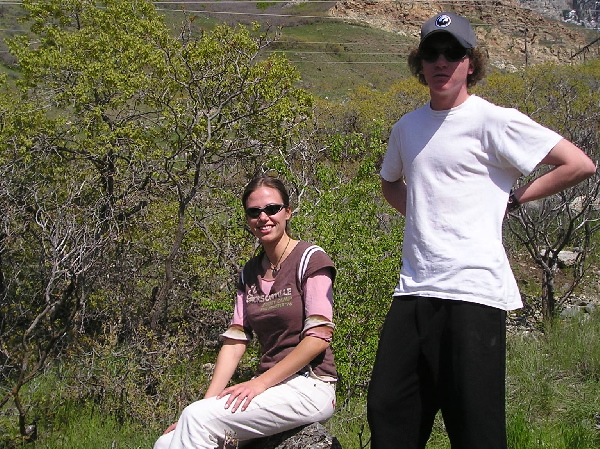 If anybody else posts anything, I'll link to them down here.

* * *